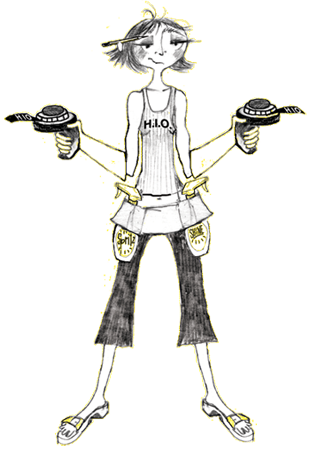 H.I.O.
™

is for Y.O.

U.

!

Hot off the press! "H.I.O.", or "Handle It Once",
the innovative new pocket guide to organization
by Deborah Treadway and Claudia Mauner
is the solution you have been waiting for!

H.I.O. is a system that will have you whipping your home—
and your life—into shape with the
Maintenance Makeover & Reorganization Rehab!
Learn about:
KSS
the 4 Cs
GGG
and more!
Isn't it time to get out of H.E.L. (Handle Everything Later)
and get into H.I.O.?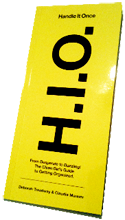 From Desperate to Dazzling!
The Clean Girl's Guide
to Getting Organized!
Rock those Rubber Gloves!
Coming Soon:
"H.I.O. for H.I.M.","Handle It, Men!"
Tips for Tarzan on Keeping the Cave Classy
© 2012 artbox studios & artfink ink.

All Rights Reserved.